Brown hare pictures 2
Original watercolour paintings of brown hares
Brown hare pictures - Where I live I am very lucky because it is actually the best place that I've ever come across for watching hares. The fields close to the cottage regularly contain up to thirty hares, consequently I'm often inspired to paint pictures of brown hares. I watch the hares using a telescope. Viewing brown hares from a distance prevents the natural behaviour of the hares from being disrupted and this is what I most want to observe and capture.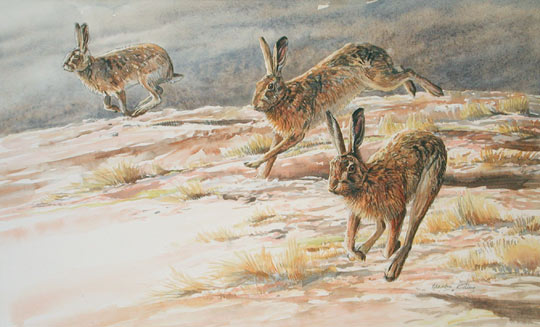 Cantering Hares
Watercolour, 12 x 19 inches
Sold 18/8/06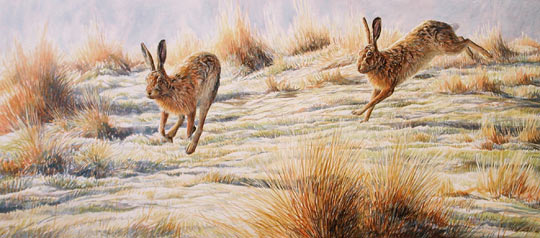 Chasing Hares
Watercolour, 15 x 33 inches
Sold 20/5/05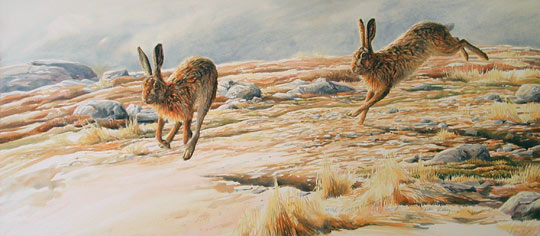 Hares chasing amongst the rocks
Watercolour, 15 x 33 inches
Sold 11/6/06
There are two species of hare found in Britain. In my area I am fortunate to be able to study both the brown hare Lepus europaeus and the mountain hare Lepus timidus. Species of hares are native to Europe, Asia and Africa, but have now been introduced to North and South America, Australia and New Zealand. Hares are mostly nocturnal feeding after dusk but can be observed during daylight.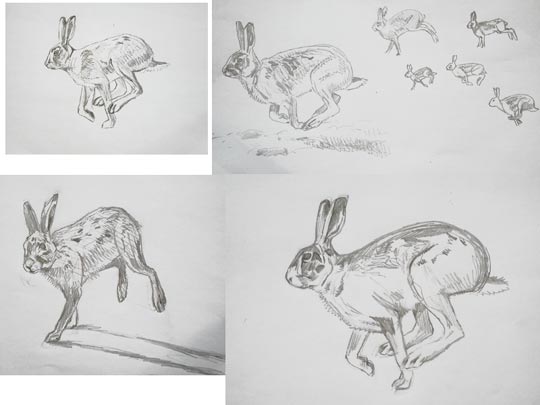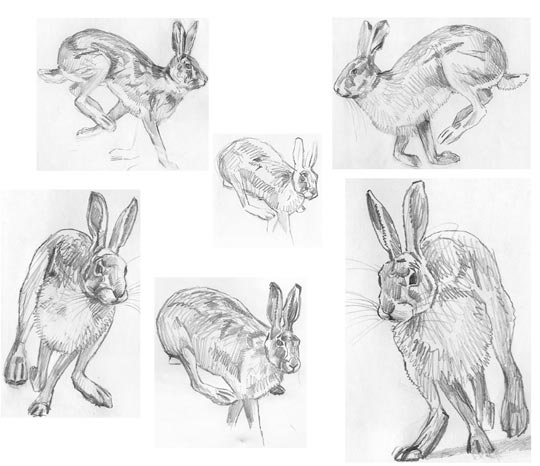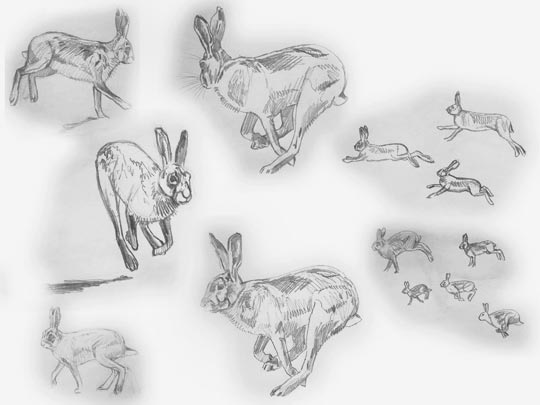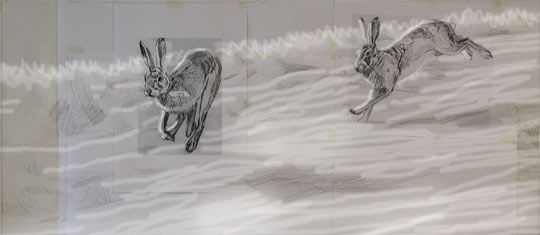 Running Hares
Watercolours, 13 x 27 inches Sold