Brown hare pictures 1
Original oil paintings of brown hares
Below is a selection of brown hare pictures. I am often inspired to paint pictures of brown hares. The ideal method of observation is by telescope. Watching brown hares from a distance prevents the natural behaviour of the hares from being disrupted and this is what I most want to observe and capture.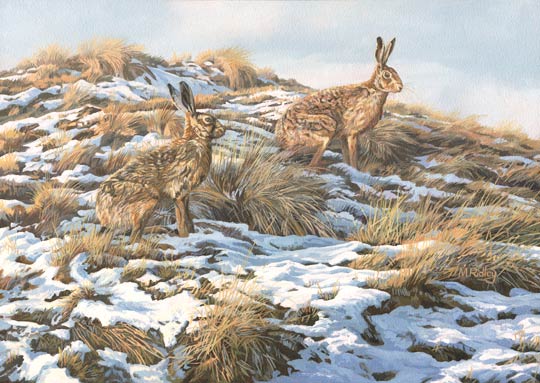 "Tussock Country" Brown Hares
Oil painting
8.5 x 12 inches
Sold 9/9/12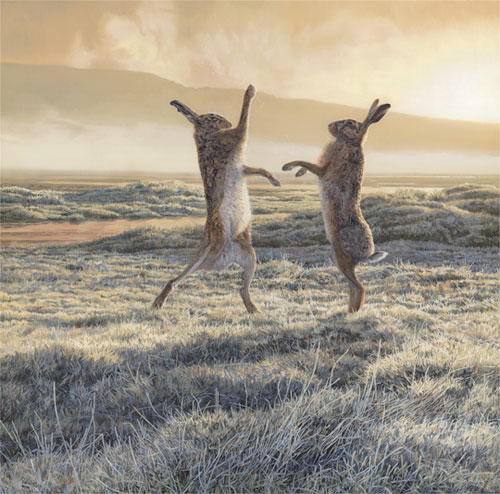 Boxing Hares
Oil on canvas, 36 x 36 inches, £6980
Sold 21/1/12
Boxing hares print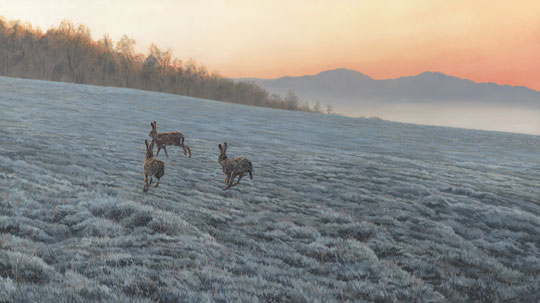 "Aberuchill Skyline", Brown Hares
Oil painting, 20 x 36 inches, £1895
Sold 21/11/09
Brown Hares Print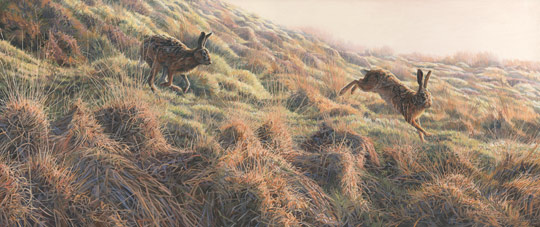 "Amongst the Tussocks", brown hares
Oil painting, 12 x 28 inches, £1475
Sold 7/9/07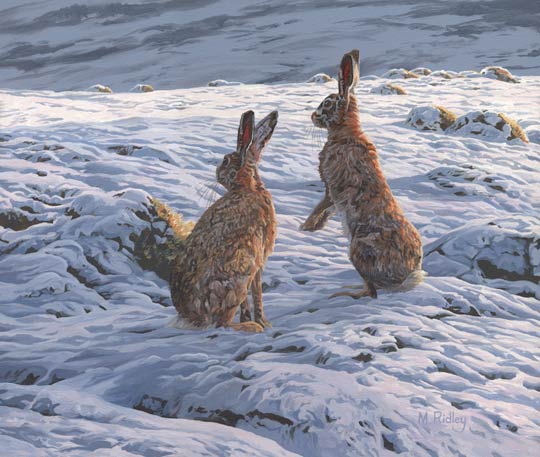 Snow Covered Ant Hills, brown hares
Oil painting, 10 x 12 inches, £695
Sold 18/11/07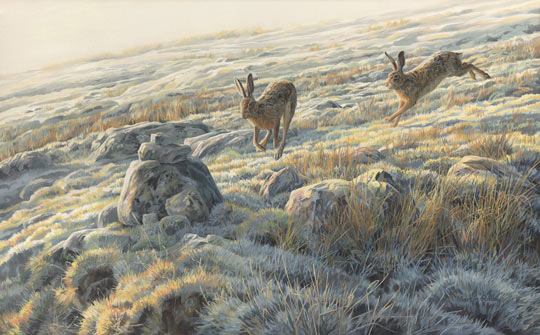 "Shepherd's Cairn", Brown Hares
Oil painting
14.5 x 24 inches, £1295
Sold 23/4/09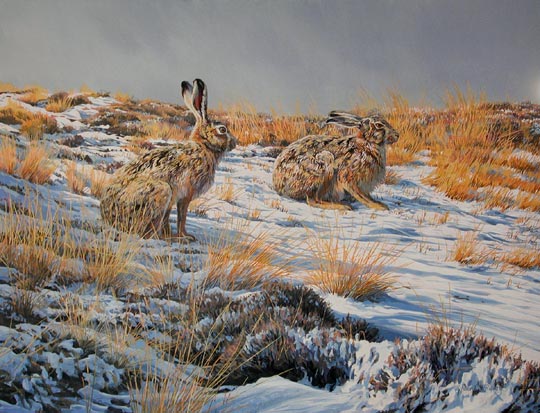 "Golden Hares"
Oils, 18 x 24 inches, £1950
Sold 12/8/06

There are two species of hare found in Britain. In my area I am fortunate to be able to study both the brown hare Lepus europaeus and the mountain hare Lepus timidus. Species of hares are native to Europe, Asia and Africa, but have now been introduced to North and South America, Australia and New Zealand. Hares are mostly nocturnal feeding after dusk but can be observed during daylight.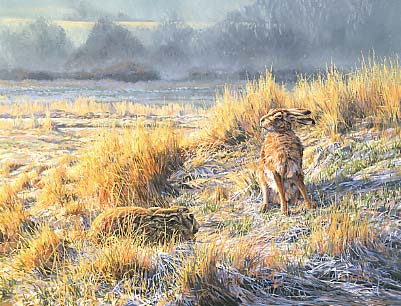 Sunbathing Brown Hares
Oils, 18 x 24 inches Sold

"After Sundown", Brown Hares, Oil painting, £1260
Original Sold 15/8/06