Pictures of otters - animal paintings
Original oil paintings of otters

Painting pictures of otters is one of my specialities. View my oil pictures depicting European otters. Most works are based on inspirations gained whilst studying otters in Scotland. In my pictures of otters I aim to capture not only a likeness of the otters themselves, but to portray their habitat and something of their behaviour.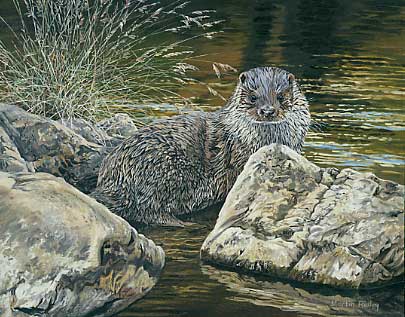 Otter Youngster
Oil painting, 16 x 20 inches
Sold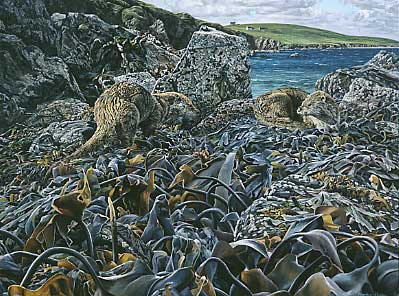 Otters in Kelp
Oils, 20 x 30 inches
Sold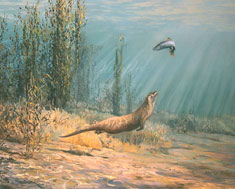 Otter and sea trout
Signed open edition print
image approx. 250 x 300 mm
(approx. 10 x 12 inches)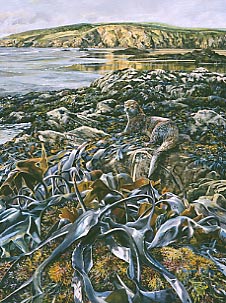 Otter and Kelp
Oils, 20 x 15 inches
Sold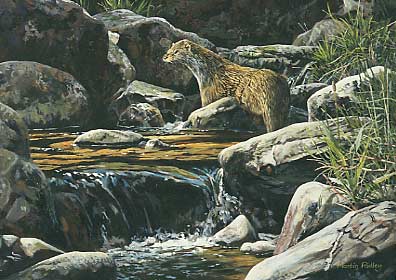 Exploring Otter
Oils, 10 x 14 inches
Sold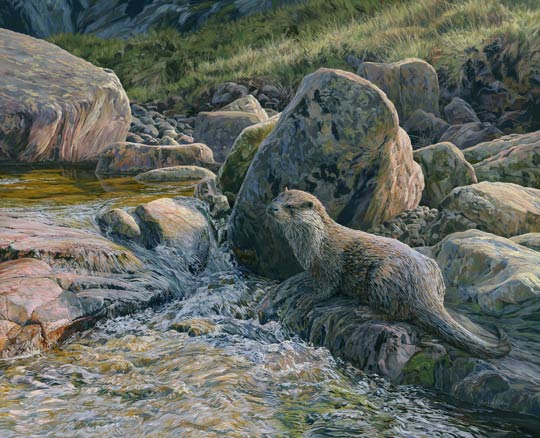 Otter, Glen Lednock
Oil on Canvas, 31 x 38 inches
Special Commission
European Otter Print for Sale



WHERE TO SEE OTTERS IN CAPTIVITY ?


Several wildlife parks keep european otters.

The Otter Trust has sites at:
Earsham, near Bungay, Suffolk
North Petherwin near Launceston, Cornwall.
The Chestnut Centre
near Chapel-en-le-Frith, Derbyshire also has otters