Ring-necked pheasant pictures
Pictures of ring-necked pheasants
Inspirations for ring-necked pheasant pictures
In our new home we are visited by several pheasants. They arrive for breakfast. When the pheasants have had their fill they preen and bask in the sunshine. I have a great opportunity to paint some new pictures. I'm spoilt for choice - hen pheasants in stunning backlighting spreading their tail feathers or the magnificent male ring-necked pheasant amongst the autumn leaves.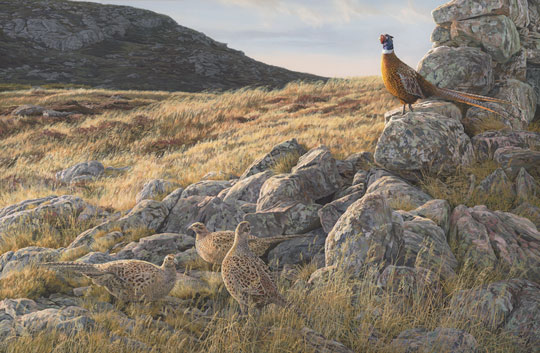 Tumbled Wall, Pheasants
Oil painting, 26 x 40 inches
Original Sold
Available as a Pheasant Print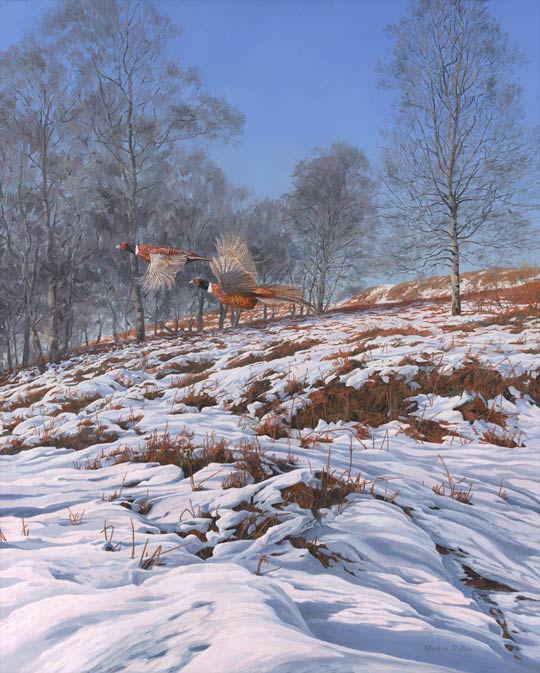 Flushed Pheasants
Oil painting
30 x 24 inches, £2225
Original Sold 22/12/08
Available as a Pheasants in Flight Print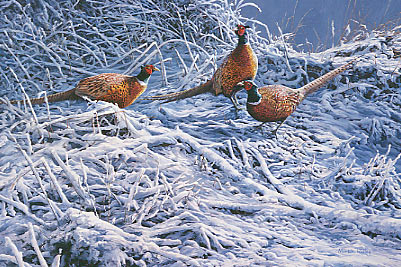 "Pheasant finery", ring-necked pheasants
Oil painting, 24 x 36 inches
Sold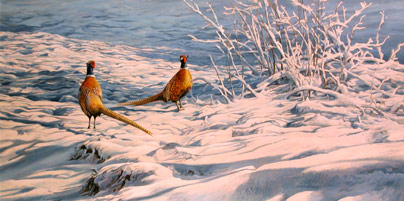 "The stand off", ring-necked pheasants
Oil painting, 16 x 31 inches, £1395 Sold 6/2003
Pheasants in Snow Print